Meet Jessica, Blue Nest Home Organizer
Jessica is Blue Nest Home's newest NAPO certified home organizer.
NAPO is the national association of productivity and organizing professionals. NAPO offers training and certification to professional organizers to keep them well informed in industry standards and procedures.
Blue Nest Home takes pride in having certified organizers who can confidently help and guide our clients in their organizing needs.
Jessica has lived most of her life in the north Houston suburb of The Woodlands, Texas, where she and her husband have raised their three teenage children. Their family fell in love with the natural beauty of western Washington and relocated here in 2022. Jessica has a background in pharmacy, healthcare administration, financial services, and leadership.
Jessica's passion for organizing comes from the belief that a decluttered and coordinated space can serve as a foundation for a more peaceful and efficient daily life. Her organizing philosophy is, "If you don't or can't use something, it's likely not adding any value to your life." One of her favorite areas to organize are bathrooms, such as makeup, toiletries, and medicine cabinets. She also enjoys setting up and systemizing home office space.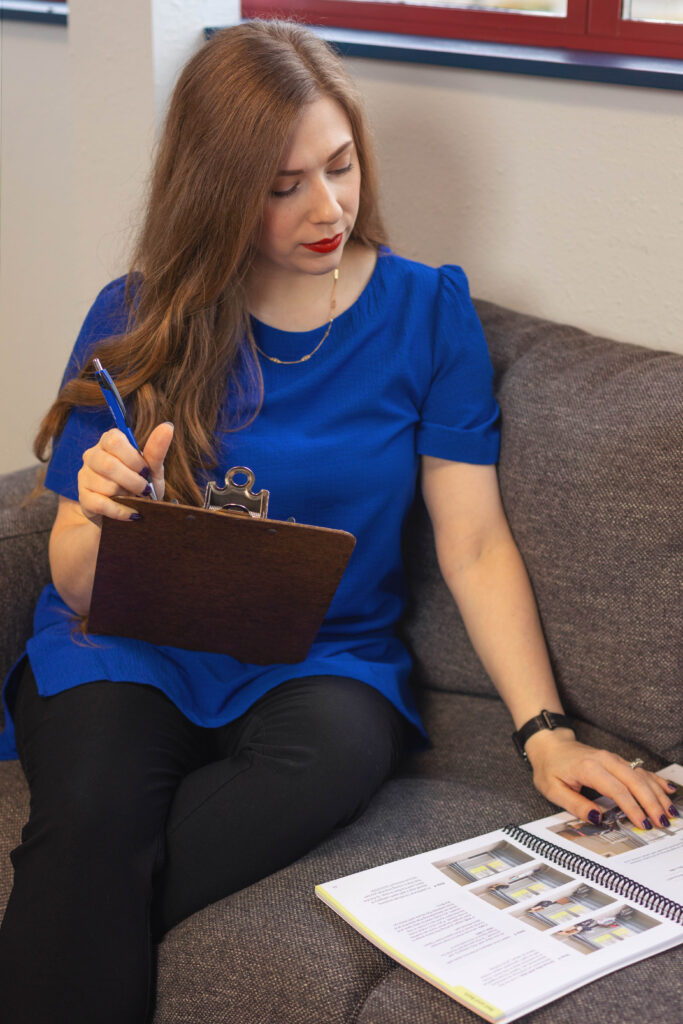 Blue Nest Home Organizing Services
Since 2014 Blue Nest Home has been the compassionate Kitsap County team of organizers that helps calm the chaos, clear a path, and tame your schedule.
Having a disorganized space leads to losing important documents or objects, drains energy, and wastes precious time. Blue Nest Home organizers know how stressful it can be to start the organizing process. We believe that everyone deserves a safe and comfortable place to live and work, so our trained organizers guide our clients to achieve and keep the organized space they always dreamed of.
Blue Nest Home provides professional organizing services, full-service estate sale services with move-out cleans, hoard cleanouts, move management, and more. Blue Nest Home has been featured on A&E's hit show HOARDERS! three times.
If you are ready to start your journey to an organized home or office, contact us today.
We offer professional organizing, estate clear outs and liquidation, consignment auctions, relocation services, and online estate sale auctions to clients in Kitsap County and the surrounding areas including: Bainbridge Island, Belfair, Bremerton, Kingston, Gig Harbor, Hansville, Port Gamble, Port Orchard, Port Ludlow, Poulsbo, and Silverdale.
An organized space and schedule can renew your spirit, clear your mind, and save you valuable time each day. We know it can be stressful and time consuming to figure it all out yourself. Our Professional Organizers are just what you need. We can calm the chaos, clear a path, and tame your schedule. Book a consultation today to find out how we can change your life.